The Testimony of Hands
The Hand's Hands: Tools
Defined in their broadest sense, tools include the physical extensions of human hands, but also things that people use as extensions of their social selves. The line between the two is often impossible to trace, because tools quickly become imbued with social meaning.
Click on an image to call up a new page with more information.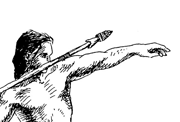 Special focus: atlatls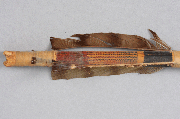 Special focus: bows and arrows
---
All content copyright © Maxwell Museum, University of New Mexico.
Page last revised on February 24, 2015. Please report problems to toh@unm.edu