The Testimony of Hands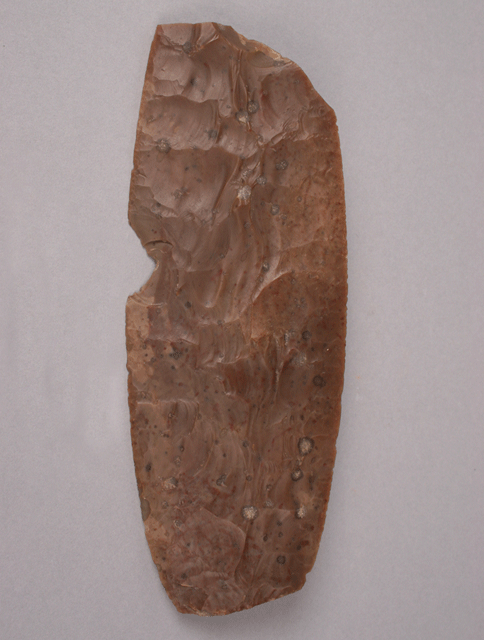 36.14.239, knife blade (fragment)
Flint
Southern Mexico (pre-A.D. 1550)
Ferdon-Hollenbach-Hibben collection
Photograph by B. Bernard

This large flint knife was rather thin and delicate, which contributed to its damaged state. The surviving portion is 23 centimeters (9 inches) long. The knife was most likely ceremonial—created as an offering, perhaps. A functional knife, for use in a handle, would have been thicker to resist shattering.
To return to the thumbnail, please click here.
---
All content copyright © Maxwell Museum of Anthropology, University of New Mexico. A high-resolution verson of this photograph may be ordered from the Maxwell Museum's photo archives. Please make note of the catalogue number. For more information please visit the photo archives web page
---
Page last revised on May 27, 2008. Please report problems to toh@unm.edu