The Testimony of Hands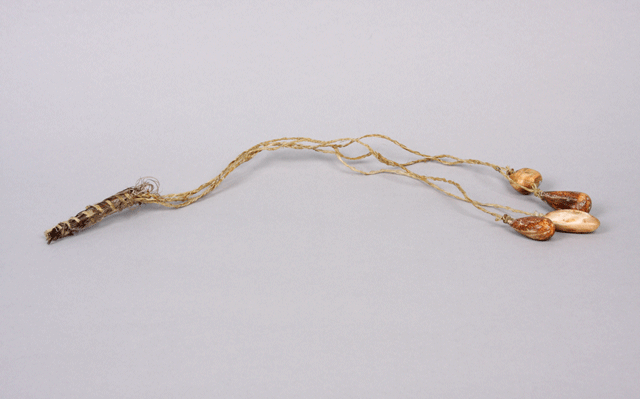 42.8.81, bolas of ivory, sinew, and bird quills
Alaskan Arctic
Frank Hibben collection
Photograph by B. Bernard
"Bolas" is the Gaucho name for this unusual hunting weapon, made of weights connected by cord. When thrown properly, the weights twirl about each other as they move forward, then tangle themselves about the targeted animal. In the Artic they were used for hunting wild fowl. The next two photographs show details of the bolas.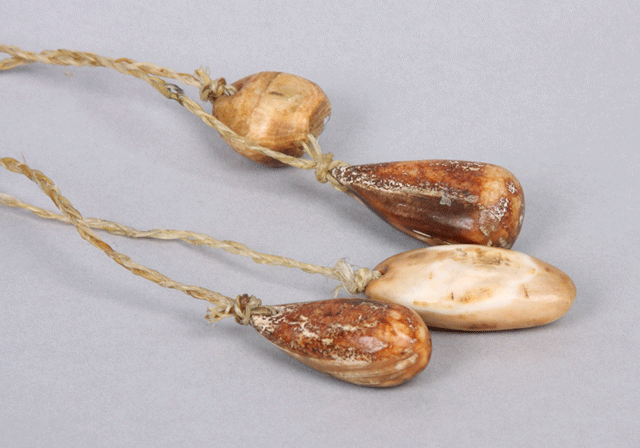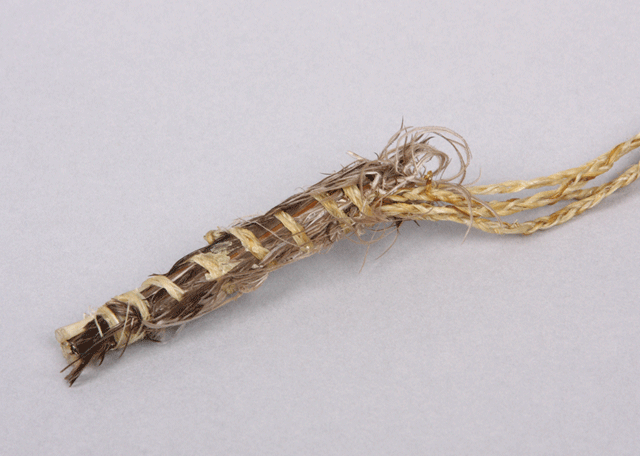 Photographs by B. Bernard
To return to the North by Southwest learning path, click here. To return to the thumbnail on the Tools page, please click here.
---
All content copyright © Maxwell Museum of Anthropology, University of New Mexico. High-resolution verson of photographs may be ordered from the Maxwell Museum's photo archives. Please make note of the catalogue number. For more information please visit the photo archives web page
---
Page last revised on May 26, 2011. Please report problems to toh@unm.edu