The Testimony of Hands
Survivor: Prehistory—Grinding Food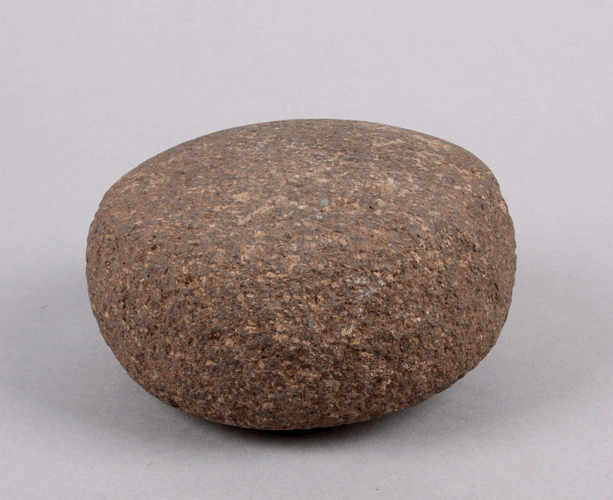 84.1.4, mano, stone
Photograph by B. Bernard



This mano is an example of one kind of tool that was used to grind foods such as seeds. It is 7 centimeters ( 2 ¾ inches) thick and 13 centimeters (5 inches) in diameter. It probably started out as a naturally round stone in a river, then became flattened on two faces as it was used. Wild grass seeds or maize could be crushed into a powder to make a meal that was easier to cook and eat.

To return to the Farming page, please click here.
---
All content copyright © Maxwell Museum of Anthropology, University of New Mexico. High-resolution versons of photographs may be ordered from the Maxwell Museum's photo archives. Please make note of the catalogue numbers. For more information please visit the photo archives web page
---
Page last revised on March 2, 2011. Please report problems to toh@unm.edu