The Testimony of Hands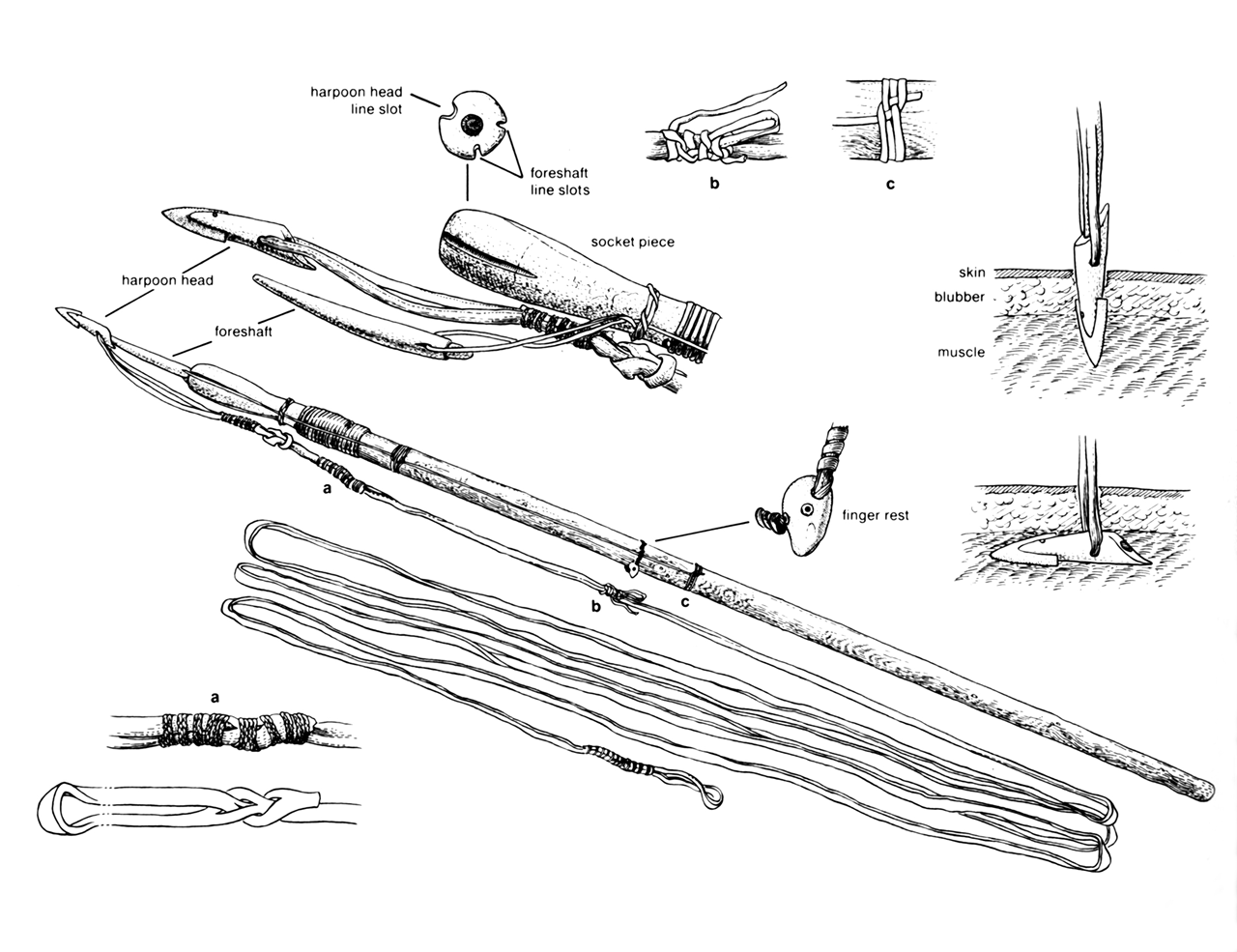 Diagram of an entire harpoon "weapon system." The two details at the upper right show how the harpoon head turns sideways after penetrating the skin, ensuring that the harpoon head does not slip out of the wounded animal.
To return to your place on the previous page click here.
---
All content copyright © Maxwell Museum of Anthropology, University of New Mexico. A high-resolution version of this graphic may be ordered from the Maxwell Museum's photo archives. For more information please visit the photo archives web page
---
Page last revised on January 27, 2012. Please report problems to toh@unm.edu