The Testimony of Hands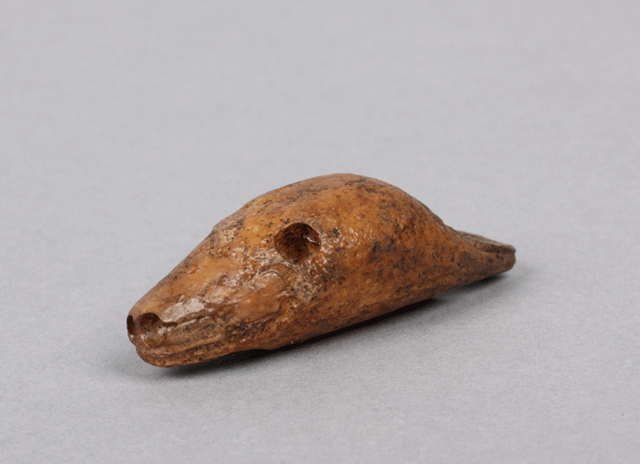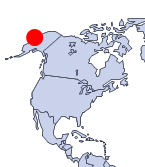 75.35.489, tow line handle of bone
Late Thule culture (A.D. 1400–1750)
Walakpa Site, Alaska
UNM research collections (depositor: Dennis Stanford)
Photograph by B. Bernard




Bone handles like this one were found at one end of leather lines. Hunters used the lines to tow or drag freshly killed seals back to the village, as is happening in the next photo.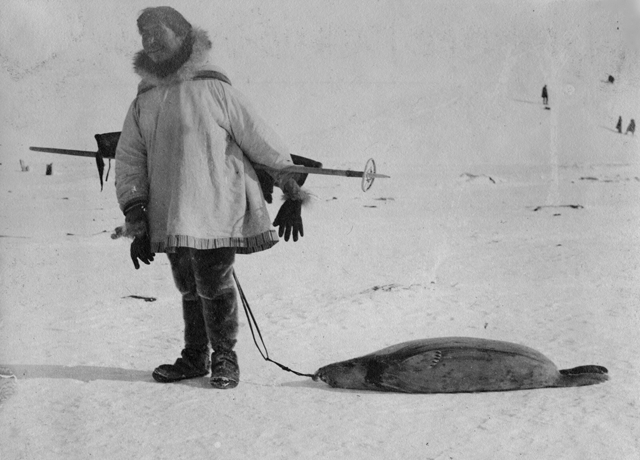 89.5.17, Inupiaq hunter with seal
Wales, Alaska, 1901
Photographer: Suzanne Bernardi
Lois Minium Collection

The resemblance to a seal head is deliberate. By carving bone and ivory in the shape of the original animal, Arctic sculptors honored the animals they hunted. They hoped that in exchange, animals would allow themselves to be hunted again. Thus, art helped maintain the balance between hunters and their prey—a balance essential to the continued success of hunting and life itself.
The final photo shows the back of the handle, including the holes through which the leather line was tied.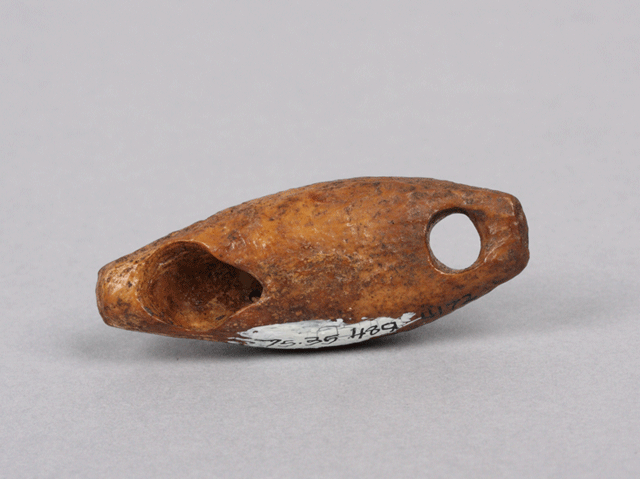 Photograph by B. Bernard
To return to the North by Southwest learning path, click here.
---
All content copyright © Maxwell Museum of Anthropology, University of New Mexico. High-resolution versions of photographs may be ordered from the Maxwell Museum's photo archives. Please make note of the catalogue number. For more information please visit the photo archives web page
---
Page last revised on June 9, 2011. Please report problems to toh@unm.edu