The Testimony of Hands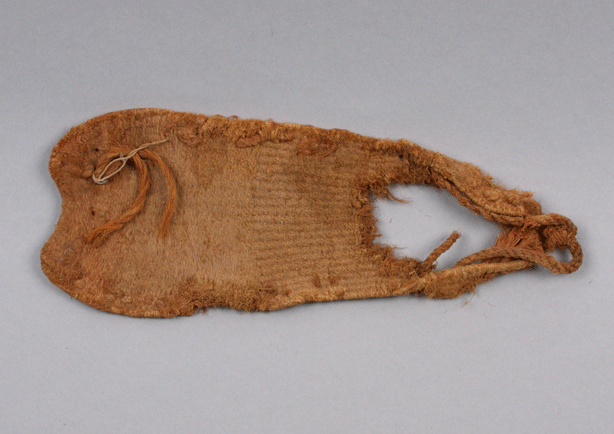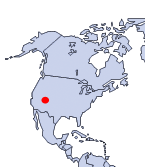 2009.46.12, finely woven sandal
Probably Basketmaker III (A.D. 500–750), Colorado Plateau
27 cm (10.6 inches) long
White City Collection
Photograph by B. Bernard




This sandal, like so many others, was discarded when the heel wore through. It is carefully woven, with a pattern change roughly halfway along its length. The sandal was fastened with a loop for the toes and cords that extended from the back of the sandal and tied around the ankle. The next photograph shows the bottom of the same sandal.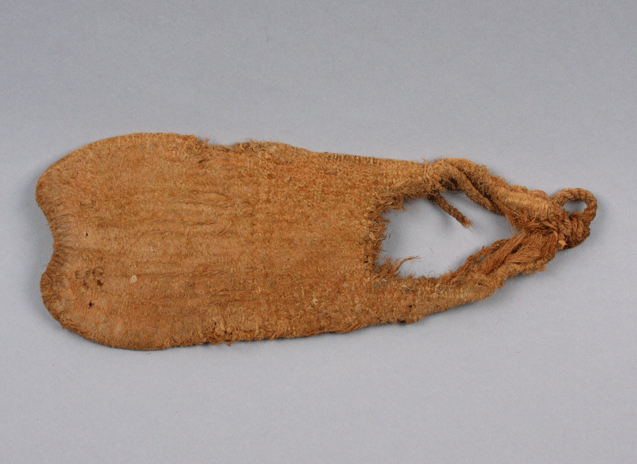 2009.46.12
underside of sandal
This photograph shows details of the weaving.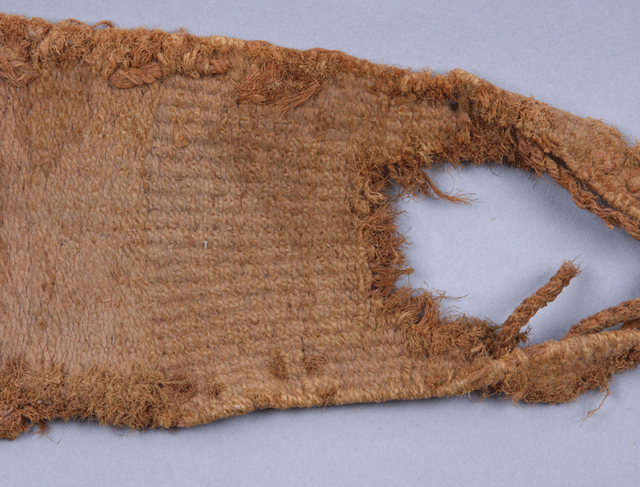 2009.46.12
sandal detail
The sandal below was made by a similar method. Since it has worn through differently than the one above, its heel shows the thicker warp yarns running along the foot inside the twined weft yarns that are visible on the surface.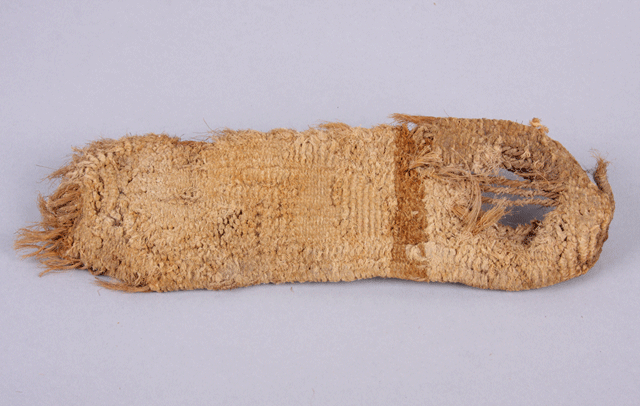 60.23.3
twined sandal
Photograph by B. Bernard


To return to the thumbnail on the Sandals special focus page, click here.
---
All content copyright © Maxwell Museum of Anthropology, University of New Mexico. High-resolution versions of photographs may be ordered from the Maxwell Museum's photo archives. Please make note of the catalogue numbers. For more information please visit the photo archives web page
---
Page last revised on October 7, 2010. Please report problems to toh@unm.edu