The Testimony of Hands

64.36.1, fringed textile
Unknown fiber
Coast of Peru
Chancay(?) culture (A.D. 800–1530)
Gift of Julius Carlebach
Photographs by B. Bernard.

Peru's ancient weavers were among the best in the world. This example from the Chancay (?) culture still has some of its original colors, despite being at least five centuries old. The entire piece measures 100 by 86 centimeters (39 by 34 inches). The next two photographs show details of the weaving.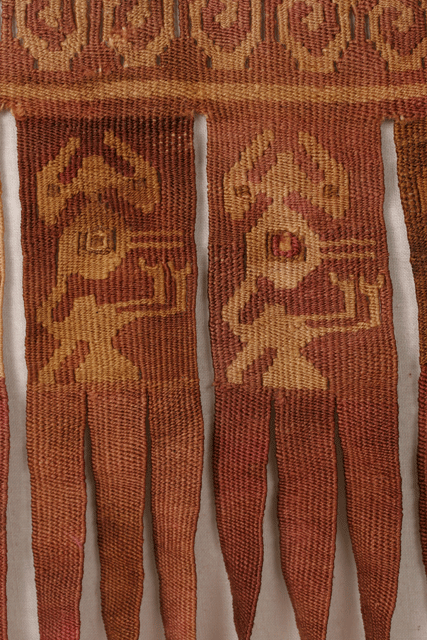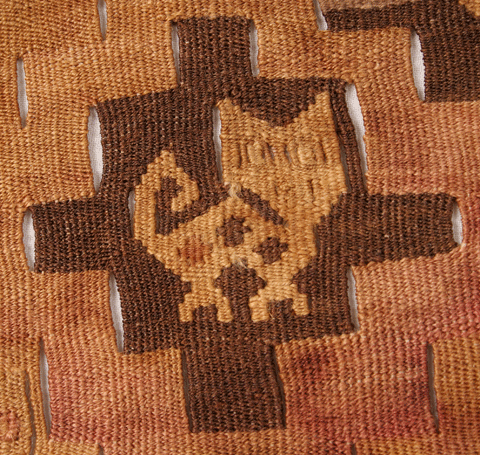 Many such textiles were wrapped around the dead prior to their burial in the desert sand, and were preserved by the extreme dryness of the Peruvian coast. Sadly, most examples were looted.


Help us build the content of this page! Please contact us about information you'd like to see, information you have, and anything else via the User Feedback link.
To return to the thumbnail on the Textiles page, please click here.
---
All content copyright © Maxwell Museum of Anthropology, University of New Mexico. A high-resolution verson of this photograph may be ordered from the Maxwell Museum's photo archives. Please make note of the catalogue number. For more information please visit the photo archives web page
---
Page last revised on May 27, 2008. Please report problems to toh@unm.edu