The Testimony of Hands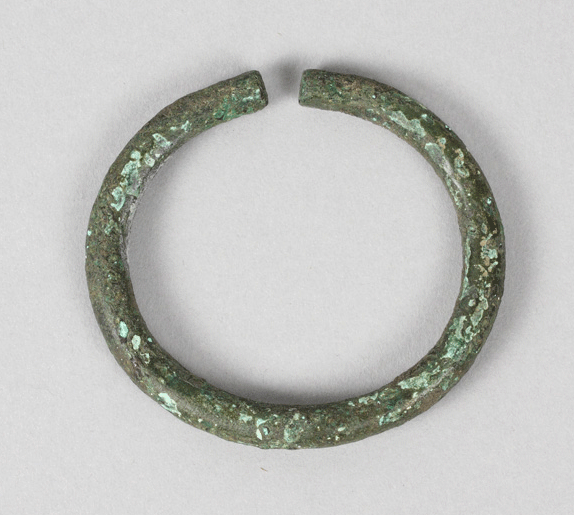 62.20.8, bronze bracelet
Europe
Frank Hibben collection
Photograph by B. Bernard

In an age when bronze was inherently valuable, a bracelet as simple as this one would have aroused envy. Today it can be reproduced cheaply but our modern eyes appreciate the inherent simplicy of the design. This example measures 7 1/2 centimeters (3 inches) across.
To return to the previous page, please click on your browser's "back" button, or click here.
---
All content copyright © Maxwell Museum of Anthropology, University of New Mexico. A high-resolution verson of this photograph may be ordered from the Maxwell Museum's photo archives. Please make note of the catalogue number. For more information please visit the photo archives web page
---
Page last revised on July 24, 2009. Please report problems to toh@unm.edu