The Testimony of Hands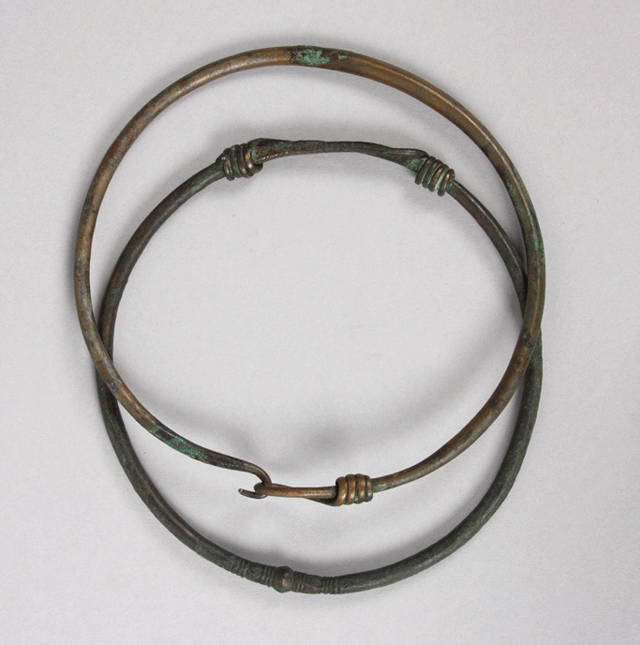 62.20.6a, .6b, two bronze neck rings
Europe
Frank Hibben collection
Photograph by B. Bernard

Each of these two bronze neck rings combines simple yet graceful lines with little clusters of detail, creating a pleasing whole that we can appreciate to this day. Each meaures about 15 centimeters (6 inches) across. Two additional photographs provide a look at the details of the neck rings.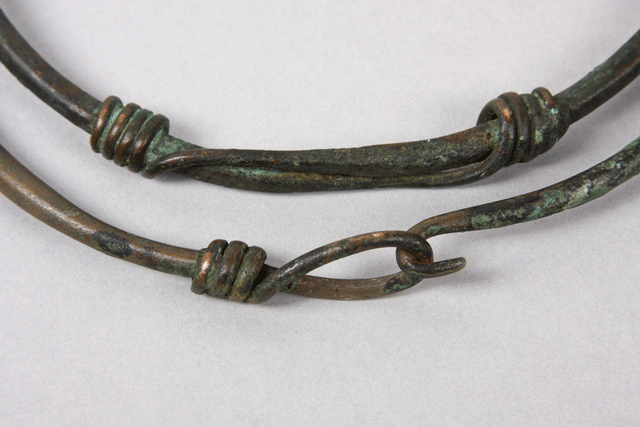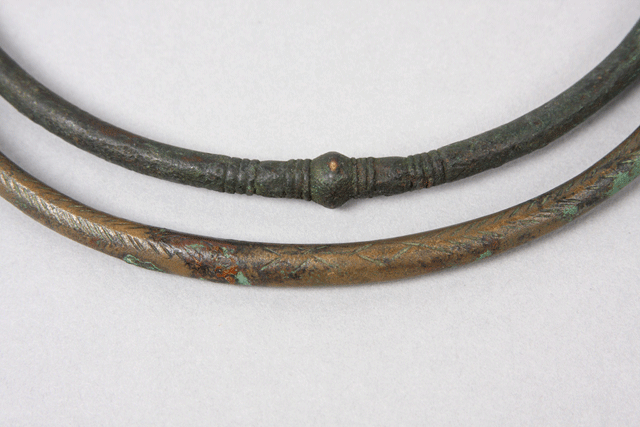 Details of the two neck rings
Photographs by B. Bernard

More elaborate versions of these neck rings were made of twisted metal and known as "torques."
To return to the previous page, please click on your browser's "back" button, or click here.
---
All content copyright © Maxwell Museum of Anthropology, University of New Mexico. A high-resolution verson of this photograph may be ordered from the Maxwell Museum's photo archives. Please make note of the catalogue number. For more information please visit the photo archives web page
---
Page last revised on July 24, 2009. Please report problems to toh@unm.edu