The Testimony of Hands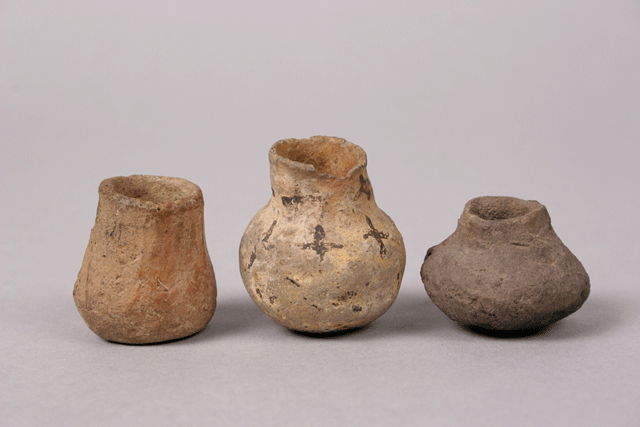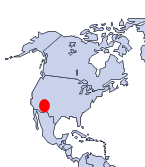 Left to right: 36.3.35, 36.3.36, 36.3.28; three miniature ceramic vessels
Prehistoric U.S. Southwest (pre-1540)
Nordhaus collection
Photograph by B. Bernard



While the previous pot on the pottery page is from the upper end of the size range, these three are from the lower end. Minature pots are almost never seen on display, but have been found on many prehistoric sites in the U.S. Southwest.
In the center, an example of Anasazi (prehistoric Puebloan) black-on-white pottery, from the Four Corners area, stands 4 centimeters (1 1/2 inches) tall. To its left is an example from the Hohokam culture of southern Arizona. The third example is also from the Southwest, but cannot be traced to a specific culture.
Some miniatures were undoubtedly ceremonial but others may have been made by children at practice or play. Yet others may have been made by adult potters to serve as playthings for their children. Southwest archaeologists virtually ignored children and child rearing until recently, when a new generation of gender-conscious archaeologists took up the subject.
To return to the thumbnail, please click here.
---
All content copyright © Maxwell Museum of Anthropology, University of New Mexico. high-resolution versons of photograph may be ordered from the Maxwell Museum's photo archives. Please make note of the catalogue numbers. For more information please visit the photo archives web page
---
Page last revised on March 5, 2010. Please report problems to toh@unm.edu