The Testimony of Hands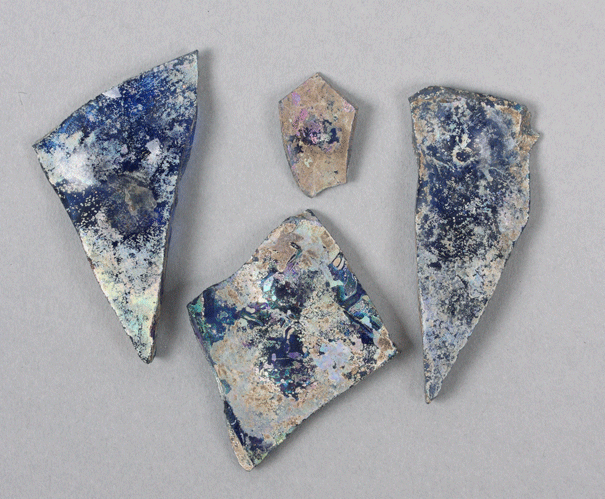 68.43.90a-d, fragments of blue glass; longest pieces 5 centimeters (2 inches) long
San Gabriel de Yunque (A.D. 1598–1610)
UNM field school collection
Photograph by B. Bernard

The object represented by these fragments could have been made in southern Mexico, or perhaps it was brought across the Atlantic from Spain. Either way, it must have been a rare and valued item before it broke.
To see another example of glass from San Gabriel, please click here.
To return to the thumbnail on the San Gabriel Page, please click here.
---
All content copyright © Maxwell Museum of Anthropology, University of New Mexico. A high-resolution verson of this photograph may be ordered from the Maxwell Museum's photo archives. Please make note of the catalogue number. For more information please visit the photo archives web page
---
Page last revised on September 10, 2009. Please report problems to toh@unm.edu